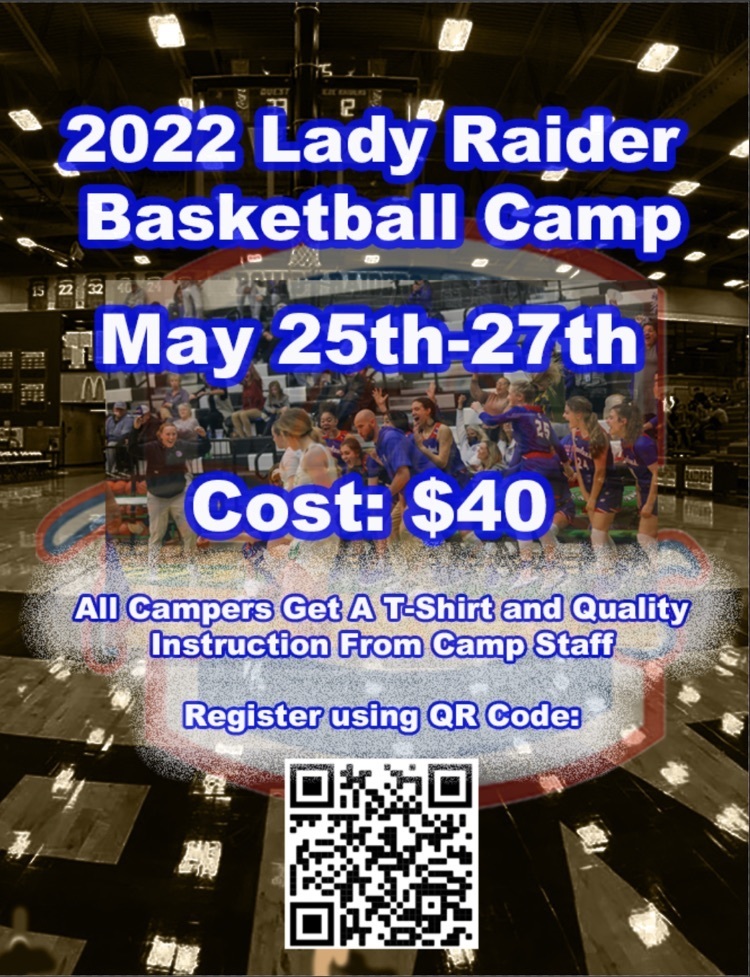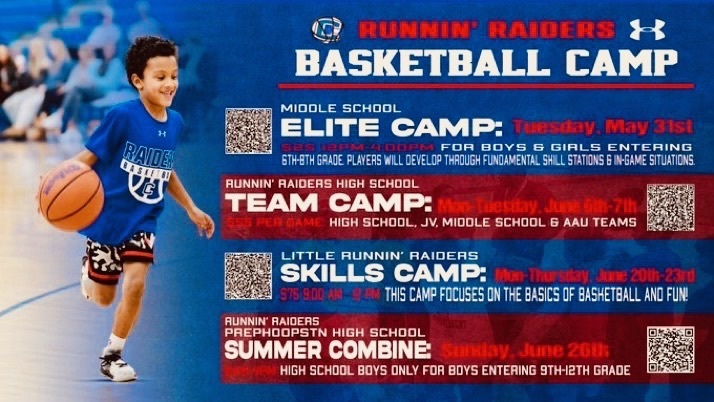 Just a reminder - school is dismissed Thursday and Friday at 10:45 am. Lunch will NOT be provided. (Freshman will attend their 3B class on Friday.)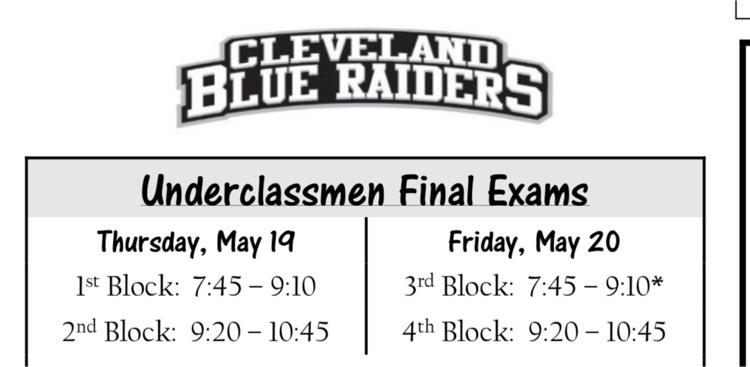 We are excited to announce the 9th class of our Hall of Fame.

We are offering free physicals on Friday, May 20. Please see your assigned team slot. All physicals will be in Raider Arena. You can not practice, tryout or play without a current physical. Thank you, Dr. Voytik and staff for assisting our Blue Raider Athletes!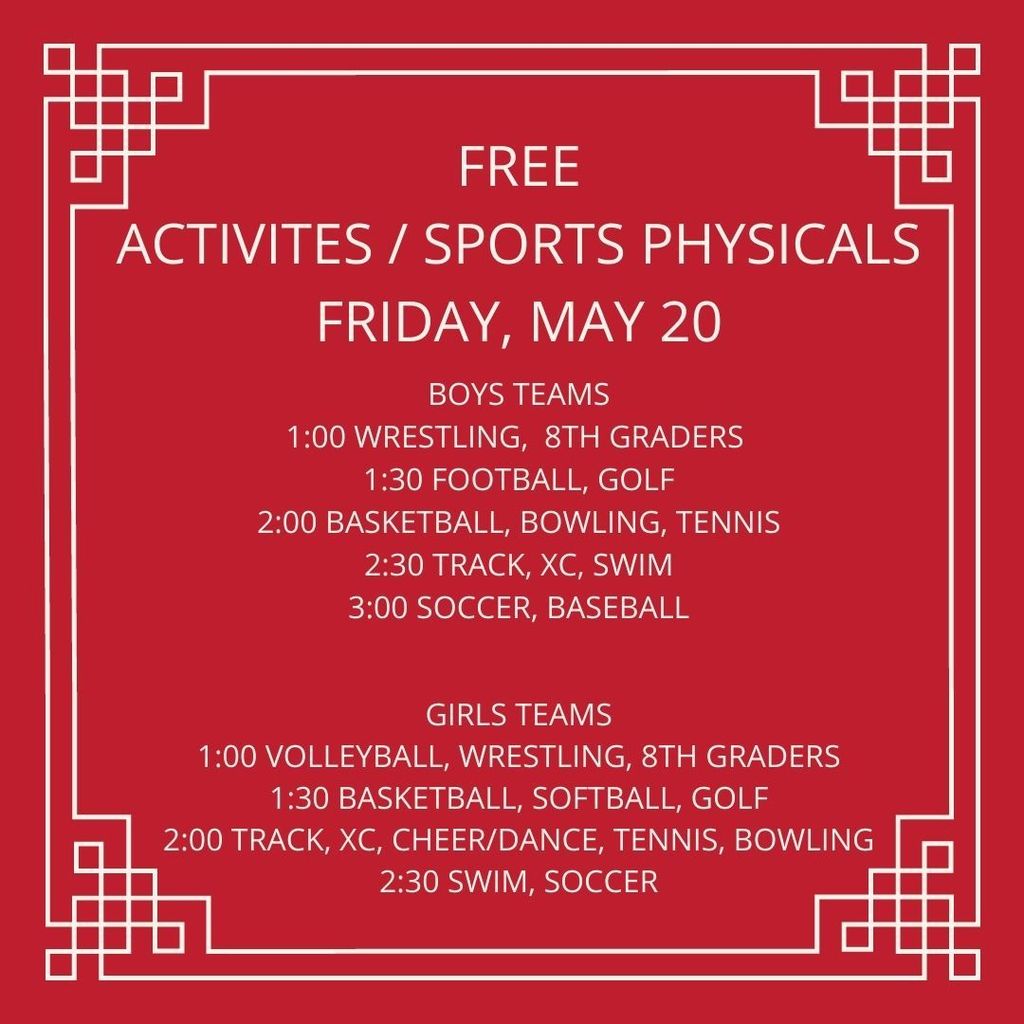 Cleveland High School will dismiss at 10:45 am on Thursday AND Friday. Buses will run. Lunch will not be provided either day.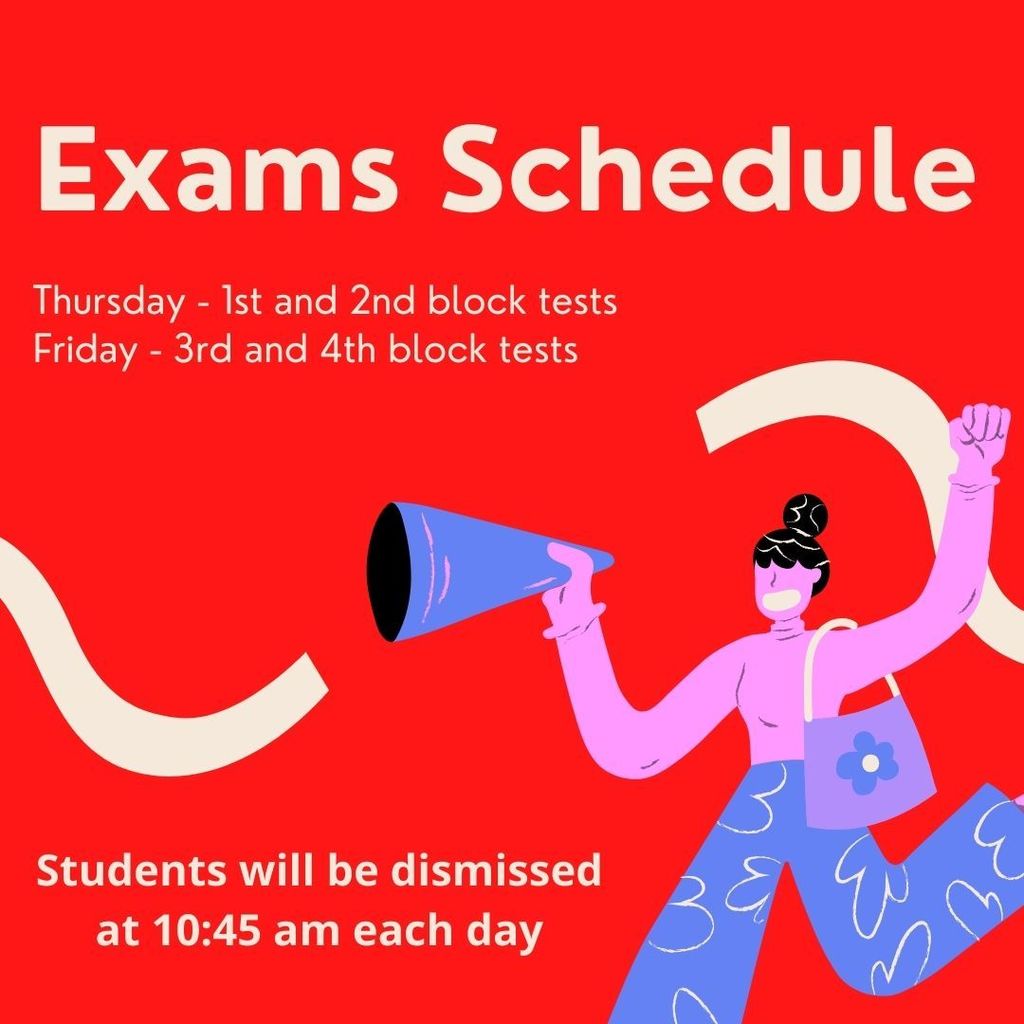 Interested in playing golf? Come to the library prior to the free physicals. This meeting is for current team members and anyone interested in joining the team.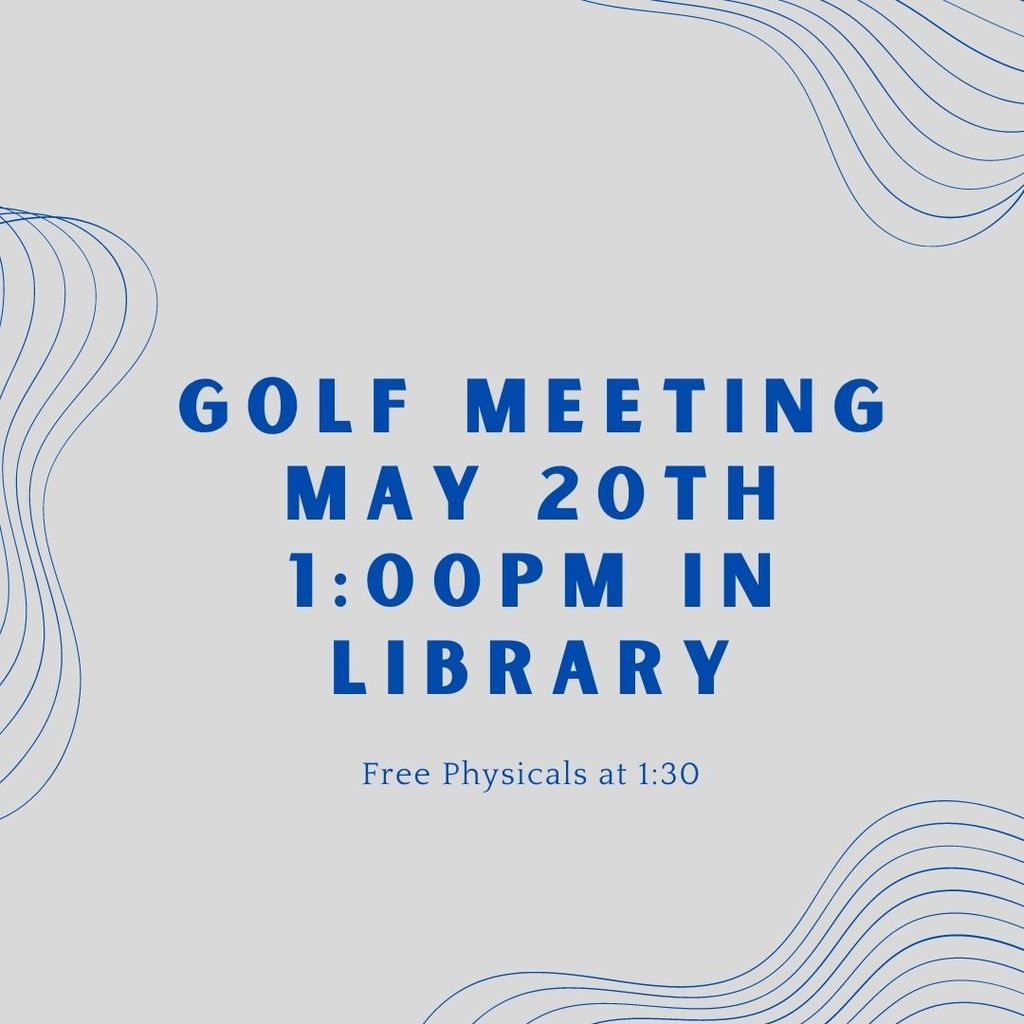 We look forward to celebrate the academic achievements of our underclassmen on Wednesday, May 18th. Please make plans to attend at your child's grade level time.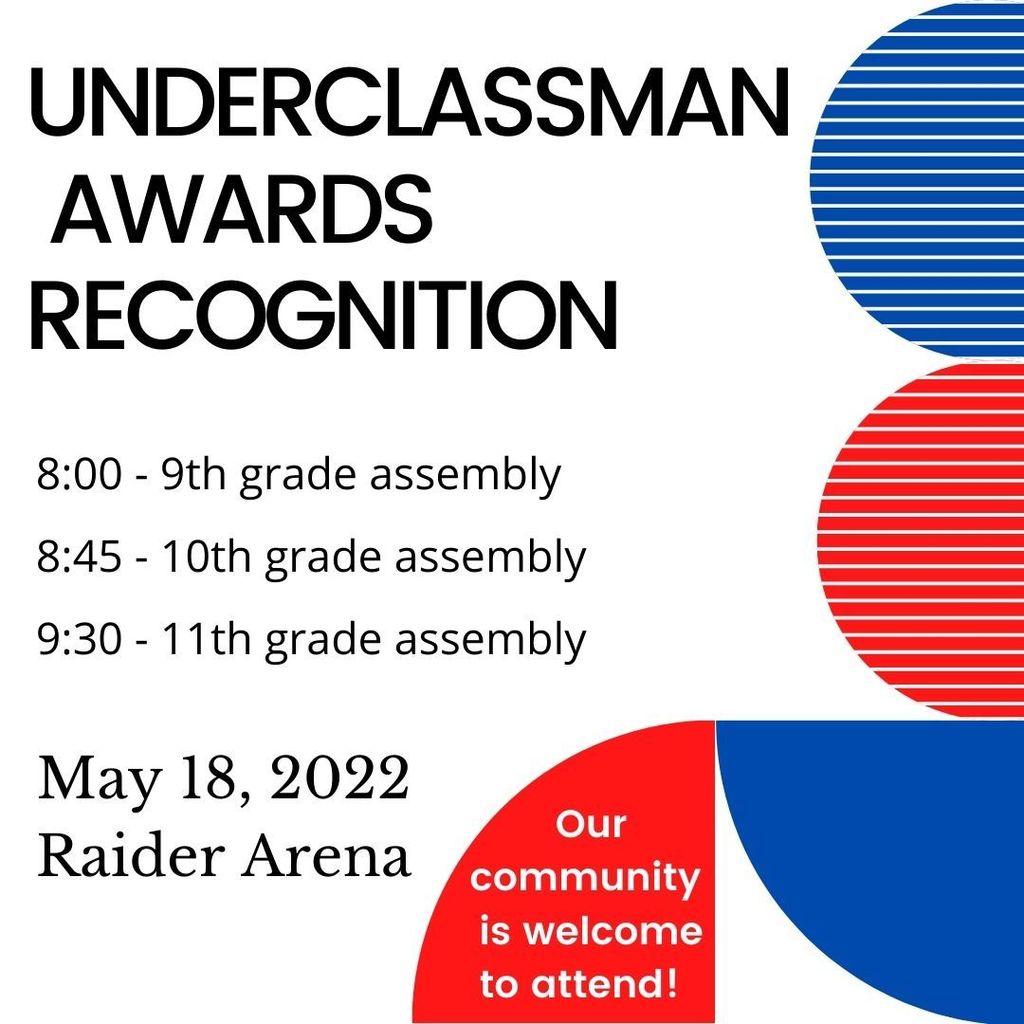 Our art classes displayed their projects in the Art-O-Roma this evening. Our Blue Raiders are so talented and it was great to see them show off their hard work!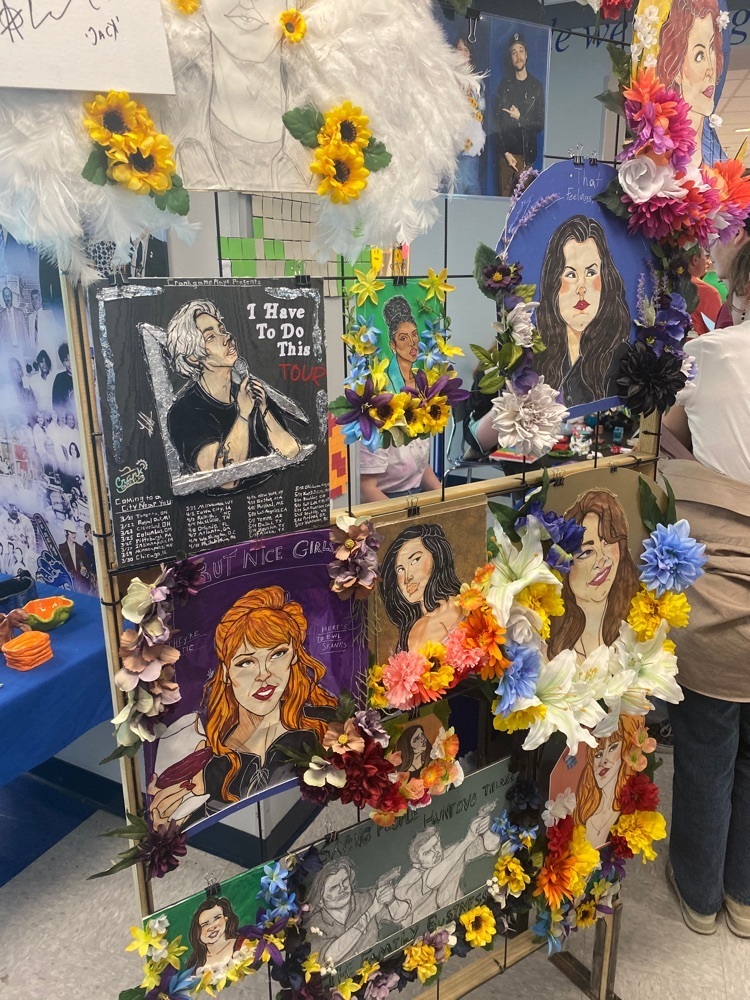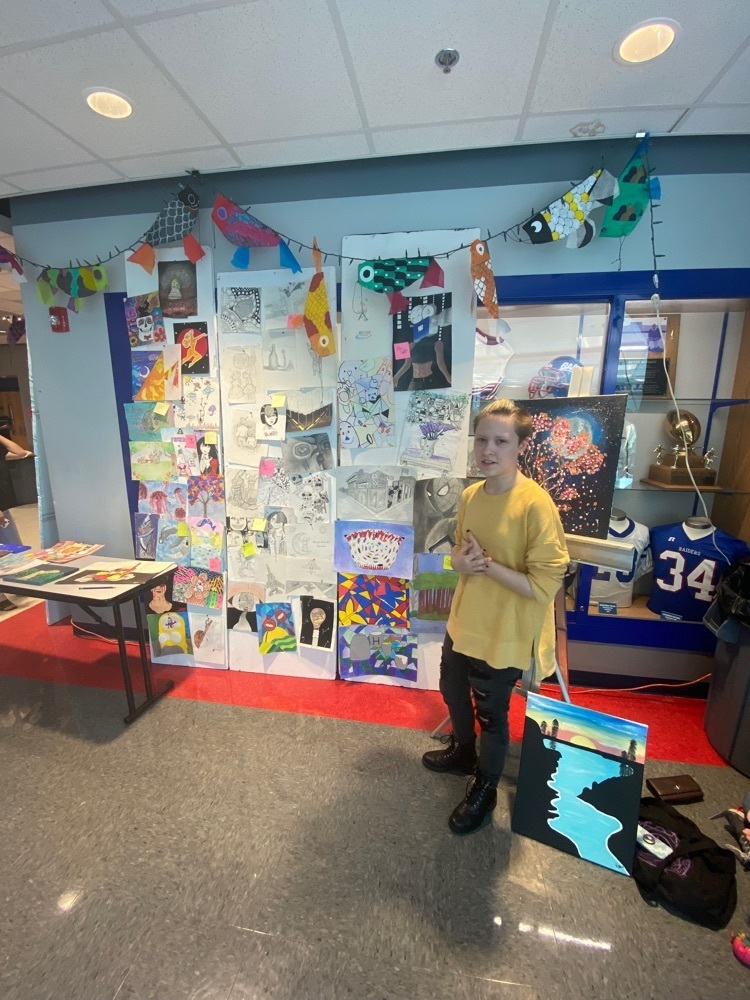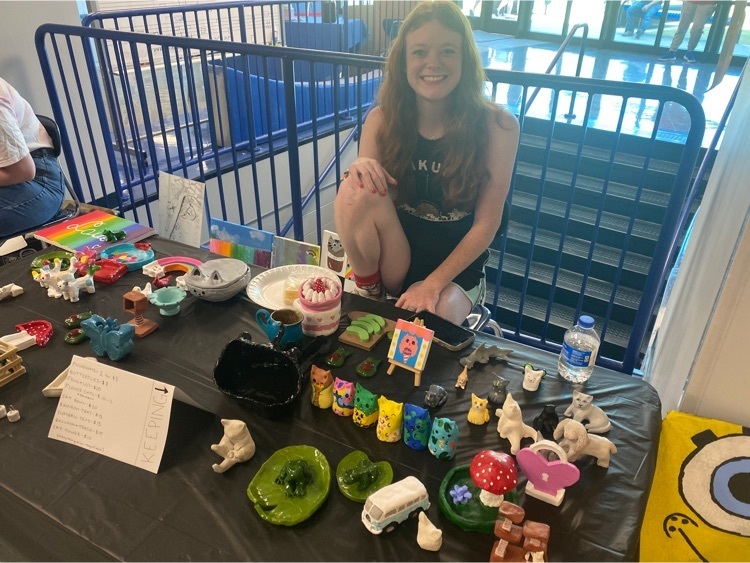 Graduation practice is over and the stage is set! Class of 2022, we are ready to celebrate you!

Interested in volleyball? Here is information you need to know!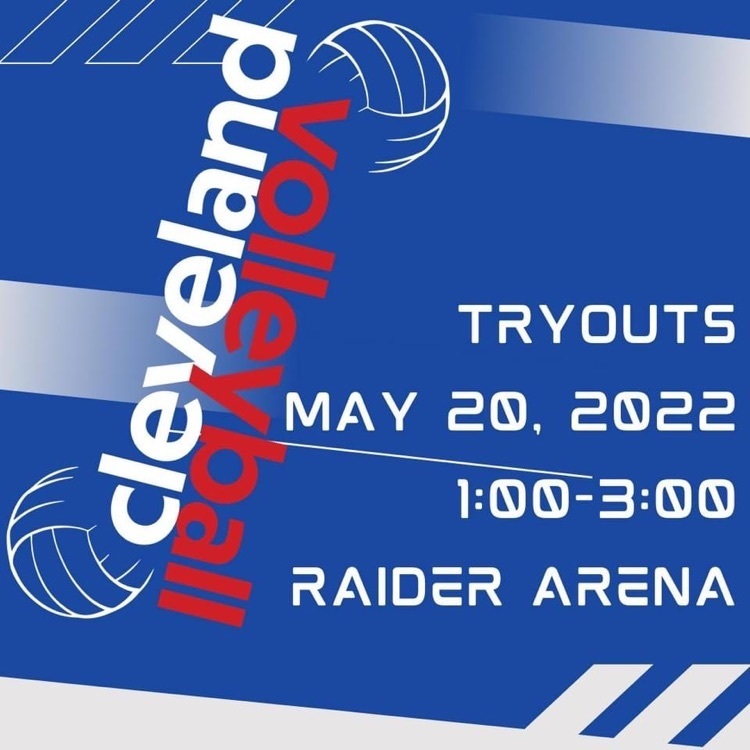 Final track results from Tuesday. It was an awesome day for our Blue Raiders! Congratulations to the Girls and Boys & Track Team Qualifying for State! Estella Clemons Region Champ 800m PR New School Record Holder in 800m Janisa Ryan Region Champ 100m 2nd place 200m Kyah Moore 3rd place 100m Ella Webb 3rd place 200m Charice Ryan 4th place 200m Katie Moore 2nd place Shot Put 3rd place Discus Eliana Holiday 3rd place Long Jump Girls 4x100m Relay Region Champs Charice Ryan Kyah Miller Ella Webb Janisa Ryan Girls 4x400m Relay Region Champs Janisa Ryan Kyah Miller Estella Clemons Girls 4x200m Relay Tyria Tanner Kyah Miller Auriyan McClure Estella Clemons Girl's Team Region Runner-Up Ryan Lovelace Region Champ 800m PR New School Record Holder in 800m Region Champ 1600m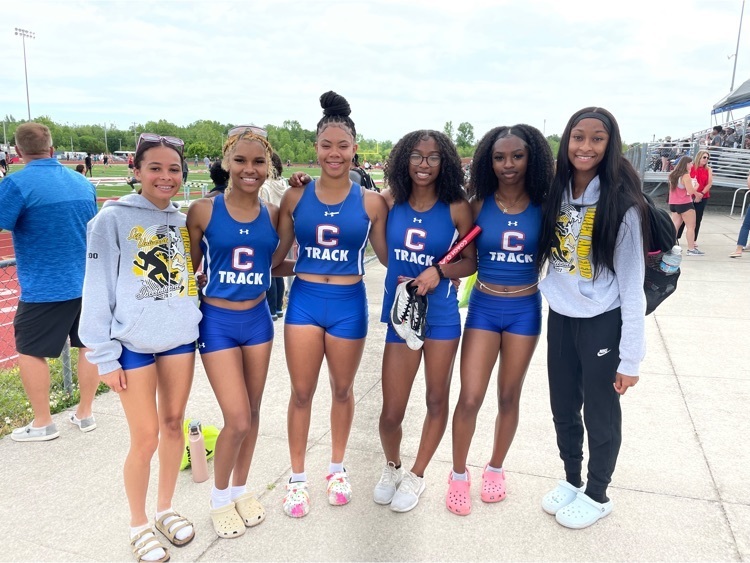 Congratulations to (l to r) Kailee Bayne, Keaton Wheeler, Ashley Allen, Lily O'Bryan for making the All-District Softball Team.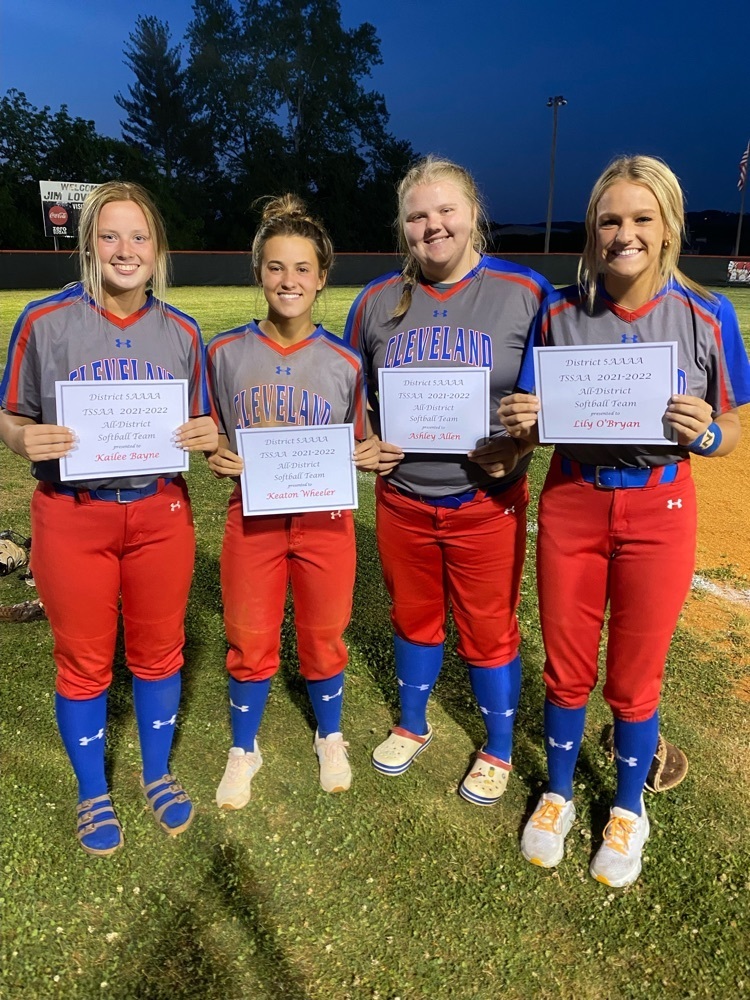 After school activities are winding down. Graduation is this Friday in Raider Arena. Tickets are required and each graduate will get a limited amount.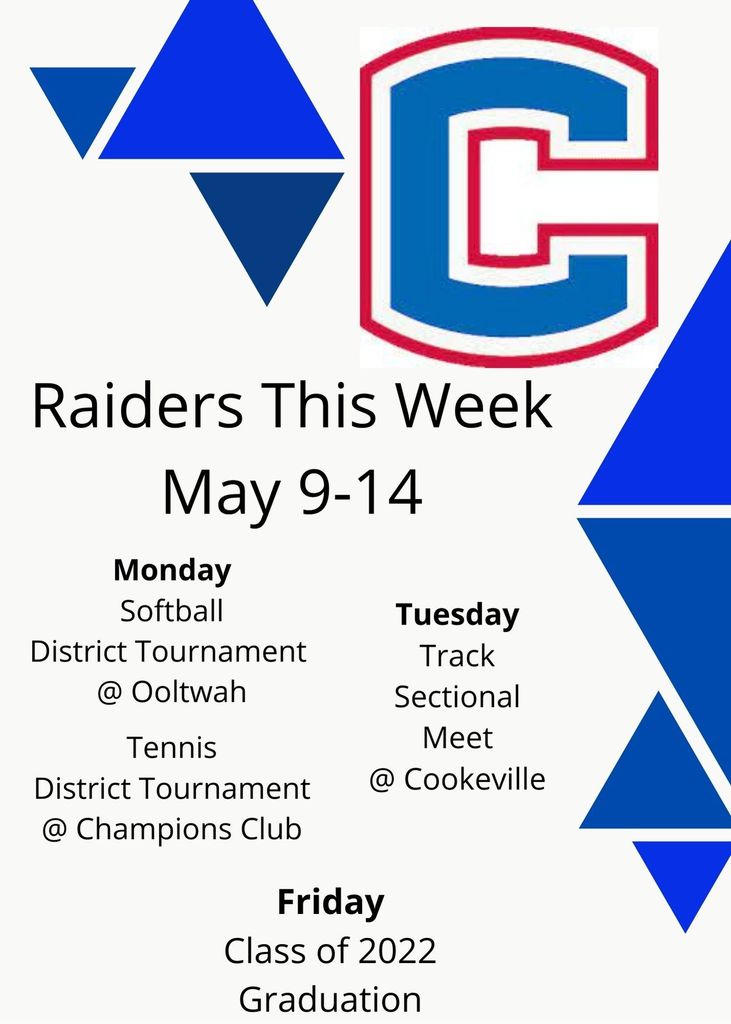 We celebrated these student-athletes as they have decided to play their sport in college! Front Row L to R: Hailey South (Chat State Vball), Katie Moore (Univ of Montavella BBall), Leah Hargis (Coastal Carolina Univ Cheer). Back Row L to R: Ashton Davis (Cornell Wresting), Arlo Laxton ( Lindsay Wilson Wrestling), Eric Melendez (Tn Wesleyan Soccer), Tetoe Boyd (Austin Peay Fball). We are so proud of you and wish you the best of luck!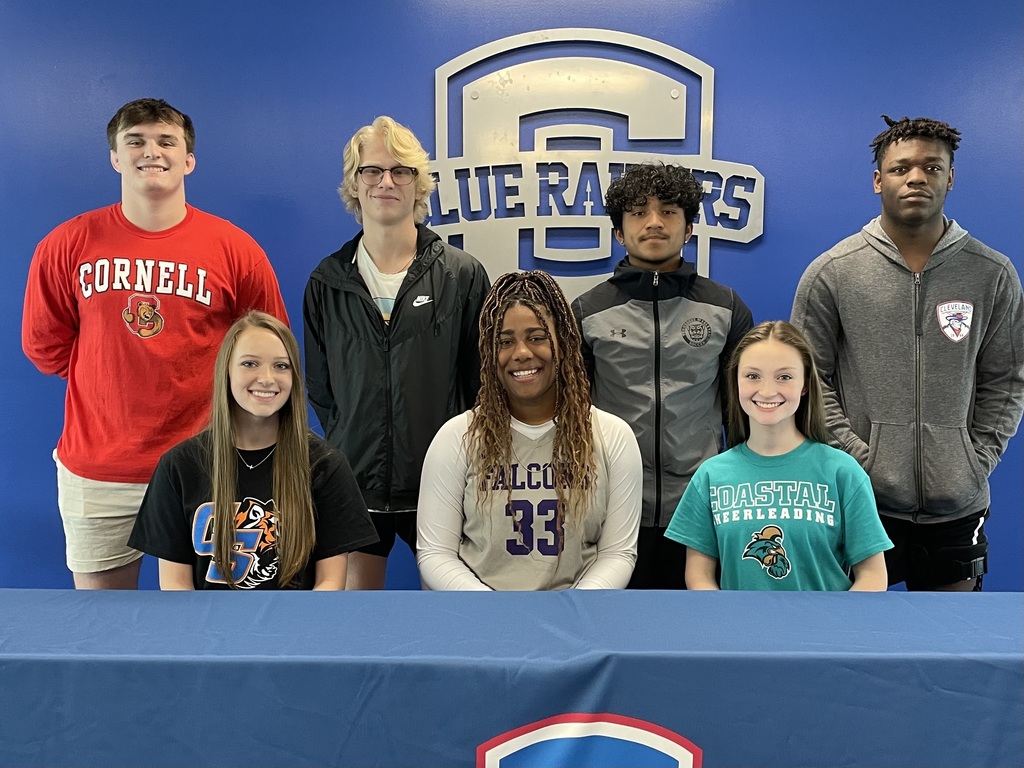 These seniors are graduating with both their high school diploma from CHS as well as their associate degree from CSCC!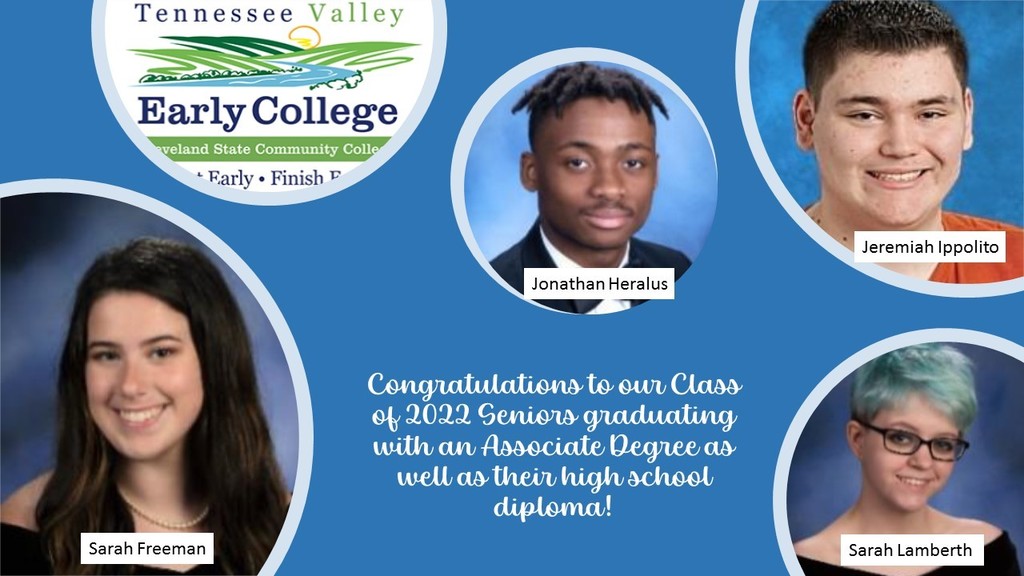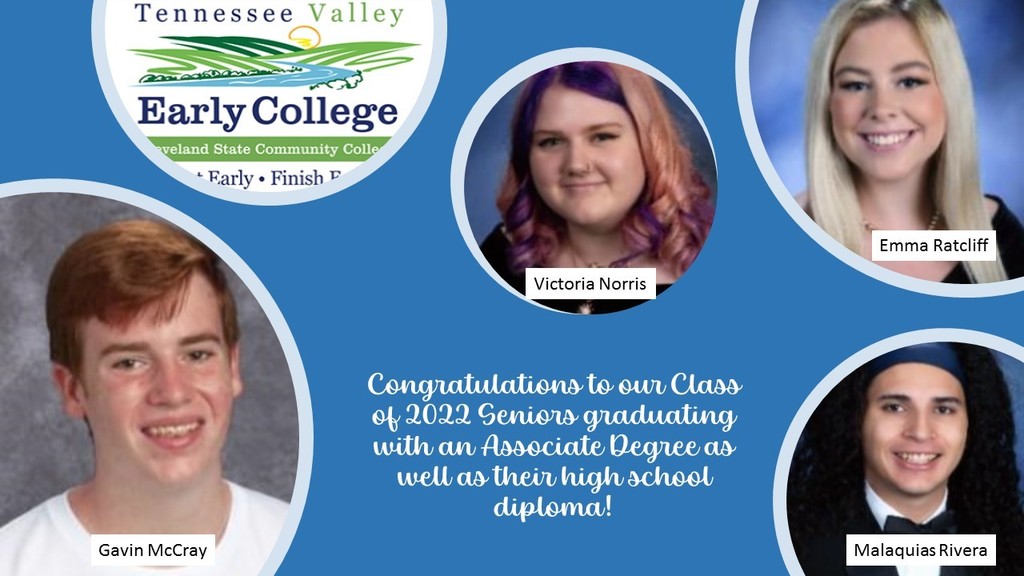 Free Sports Physicals will be on May 20. Your coach will know your sports specific time. You CAN NOT practice or play beginning July 1st without an update physical. This is the only time we will offer free physicals.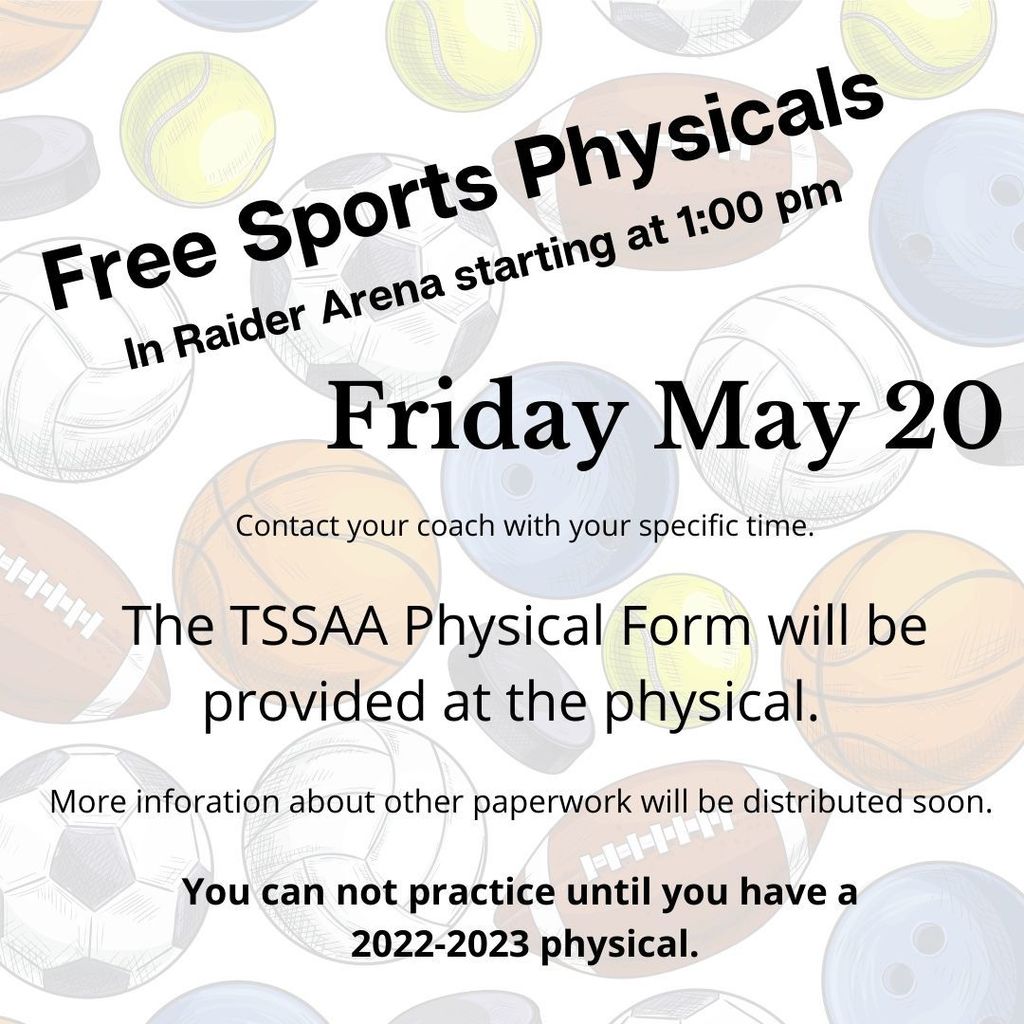 Many post season tournaments are starting this week. Good Luck!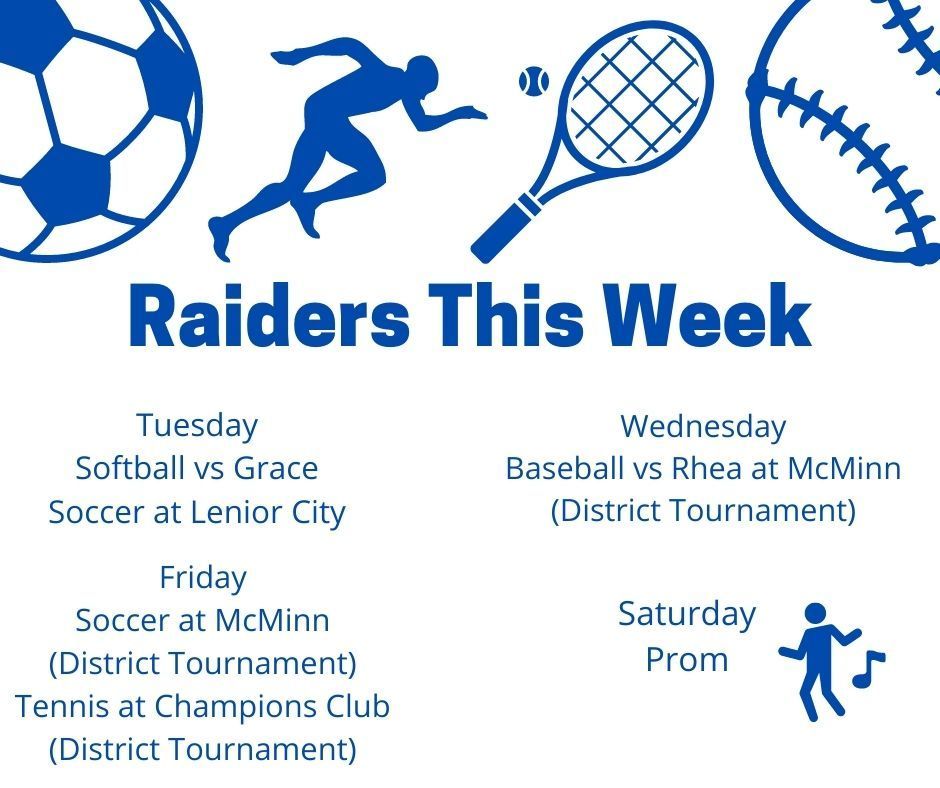 This will be updated when other events get added to the school calendar. Please contact the coach listed for more information.