NEWS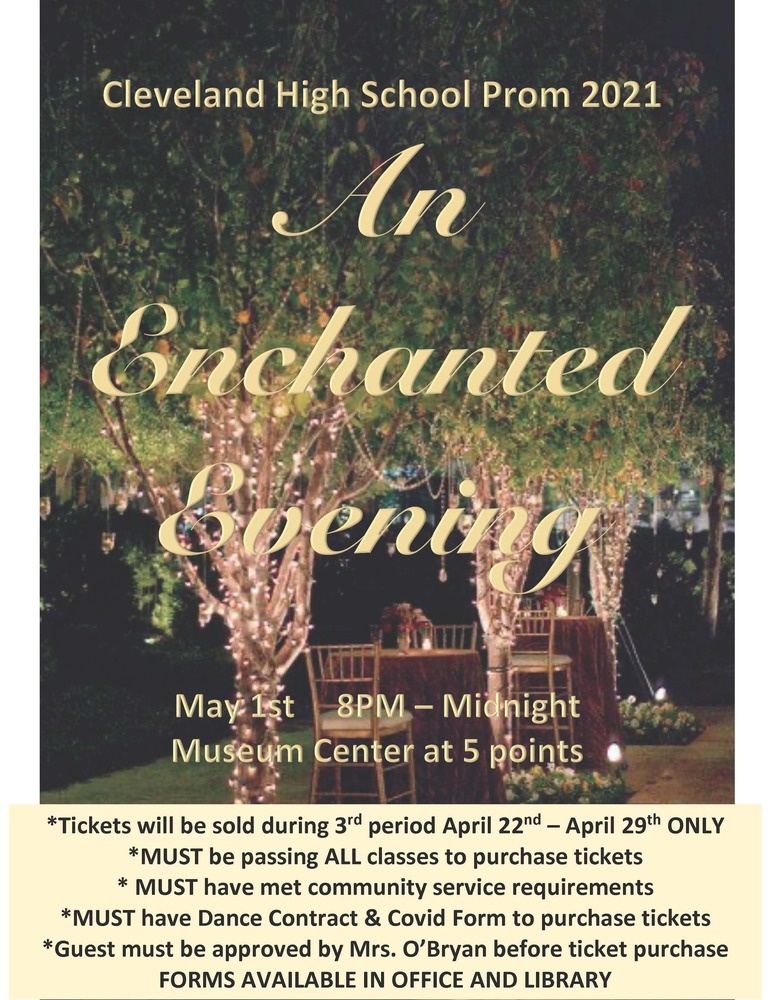 CHS Personnel and the Student Prom Committee have been hard at work since last May to make this year's CHS Junior/Senior Prom a success! All information and documents are below. The documents...
Our CHS SGA is hosting a senior Powder Puff Football Fundraiser game on Wednesday, May 12th at 6:00 on the turf. We are inviting all senior girls to play powder puff, and even having a male...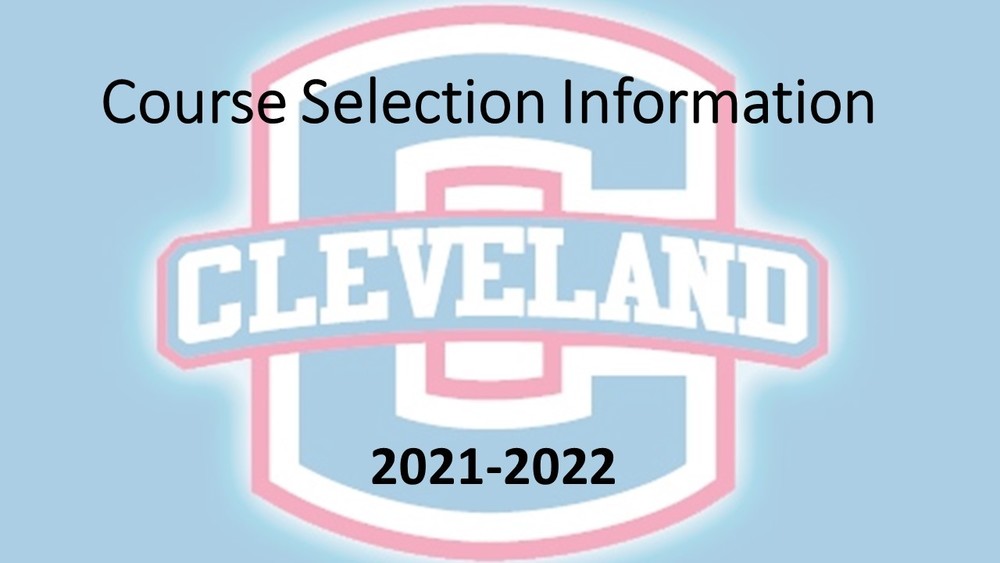 Click here for more information in regards to Course Selection for 2021-2022.
SEE ALL NEWS
LIVE FEED

Cleveland High School Thespian Troupe 505 recently held its semi-annual inductions at the Betsy Vines Memorial Theater. The International Thespian Society (ITS) is an honorary drama organization for high-school theatre students. Several were also recognized as Honor Thespians.
view image
about 11 hours ago |
Karen Hall

Congratulations to Keeton Wheeler and Ashley Allen for representing our Lady Raider softball team on the District 5 AAA All-District Team!
view image

So many Personal Records and School records were set yesterday at the Sectional Meet at Riverdale on Friday. Here's are the highlights:
THESE QUALIFIED FOR STATE:
Ryan Lovelace- 1st in the 800 Meters and 1600 Meters
Katie Moore - 4ht in Shot Put and Discus Throw
Elaina Holiday 4th girls Long Jump and PR
Nate Lovelace - 1st in Long Jump and PR
Kategie Casseus 2nd 100 Meter Dash and 2nd in 200 Meter Dash
Girls 4x200 Relay 1st place
Girls 4x100 1st and SCHOOL RECORD
Janay Ryan 1st in 400 Meter Dash and 1st in 200 Meter Dash
Girls 4x400 Meter Relay - 1st and SCHOOL RECORD
Personal Best times:
Dylan Harrold - 300 M Hurdles
Estella Clemons - 800 M Run

On Friday you can head to Chatty to watch tennis or Riverdale to support track or Ooltewah to cheer on our baseball team or stay home and watch softball. No matter where you are, a Blue Raider Team is hitting, running, jumping, stealing, batting, throwing or acing for the win
SEE ALL POSTS
Events